IP Authentication
IP Authentication (available on paid plans) allows you to specify IP addresses from which emails are allowed to be sent without using any SMTP username/password. These addresses can either be added singularly or as a range in CIDR format.
IP Authentication should only be used if your email software is unable to authenticate with an SMTP username/password and the device you are sending your emails from has been assigned a fixed/dedicated IP address.
Any attempt to send an email coming from one of the IP addresses you specify will be sent, and assigned to your SMTP2GO account.
IP Authentication can be enabled and managed on the 'Sending > IP Authentication' page of your SMTP2GO Dashboard.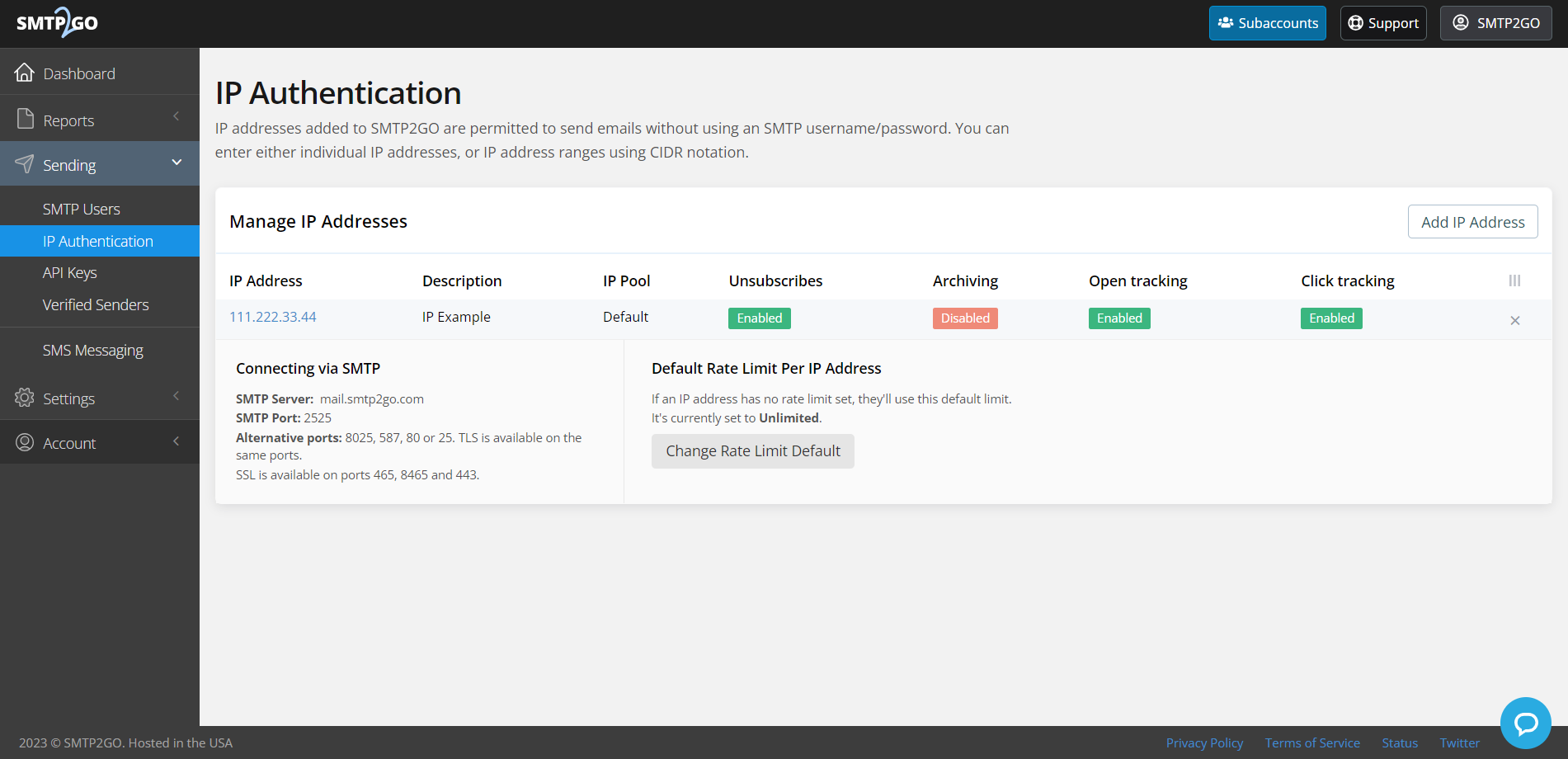 To add an IP, click the 'Add IP Address' button on the right side of the page, enter the IP address or range in CIDR format, enter a description (optional), and click 'Continue'.

Note: An IP can only exist in one account at a time. If you try to add an IP that already exists in another account, you will encounter the error "The requested IP address conflicts with an existing one, please try again with a different IP". Please reach out to our support team if you need further assistance in this situation.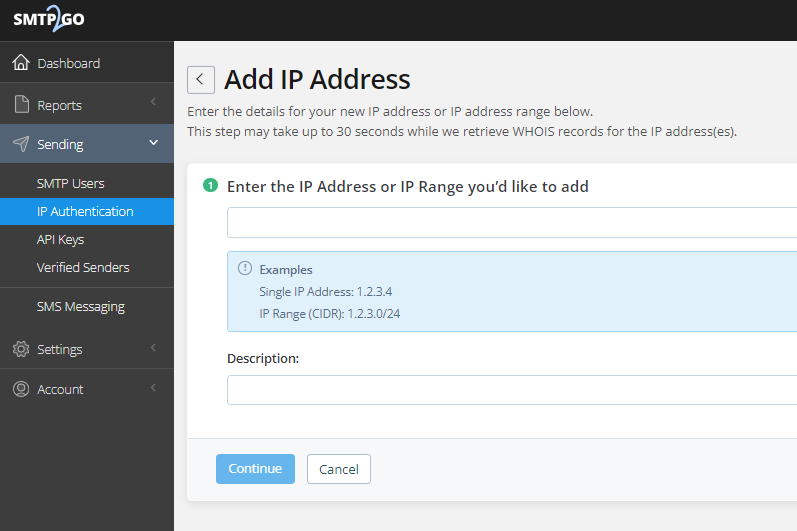 Further settings and features are controlled in each of the specific IP address/range which includes: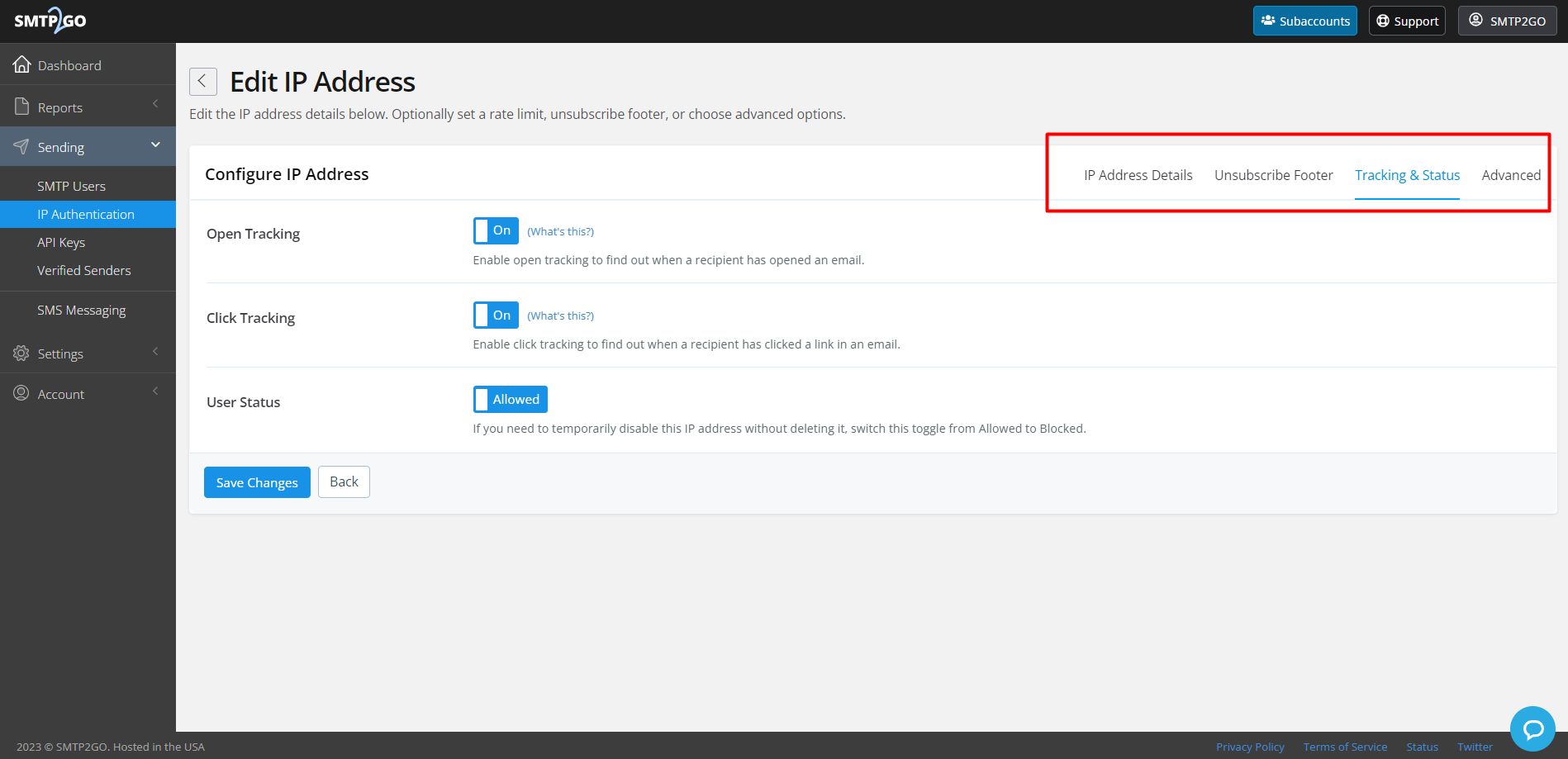 To remove an IP or range, press the 'X' button on the far right side of the row.
If you have questions regarding IP Authentication or any other part of the SMTP2GO service, please reach out to our award-winning support team for assistance.