Email Archiving
Overview
Email archiving is an optional paid feature which allows you to store the full content of emails, along with delivery records and attachments. Email content is fully searchable, and emails can be viewed and downloaded from within the SMTP2GO App (on the "Reports > Archives" page for customers with archiving enabled). This is also a useful tool for being able to visualize exactly how outgoing emails appear.
Archived emails are stored in the USA, Europe, or Australia, depending on your account. This is determined by the location from which you created your SMTP2GO account, however you can change your storage region by contacting us if required. For storage, we make use of Google's Cloud Platform, including Google BigQuery and Google Cloud Storage. This means that you can potentially store vast amounts of data, with fast access.
Archiving can be enabled for an SMTP User, Authenticated IP Address, or API key. For example, to enable email archiving for an SMTP user, look for the 'Advanced' tab when editing that user.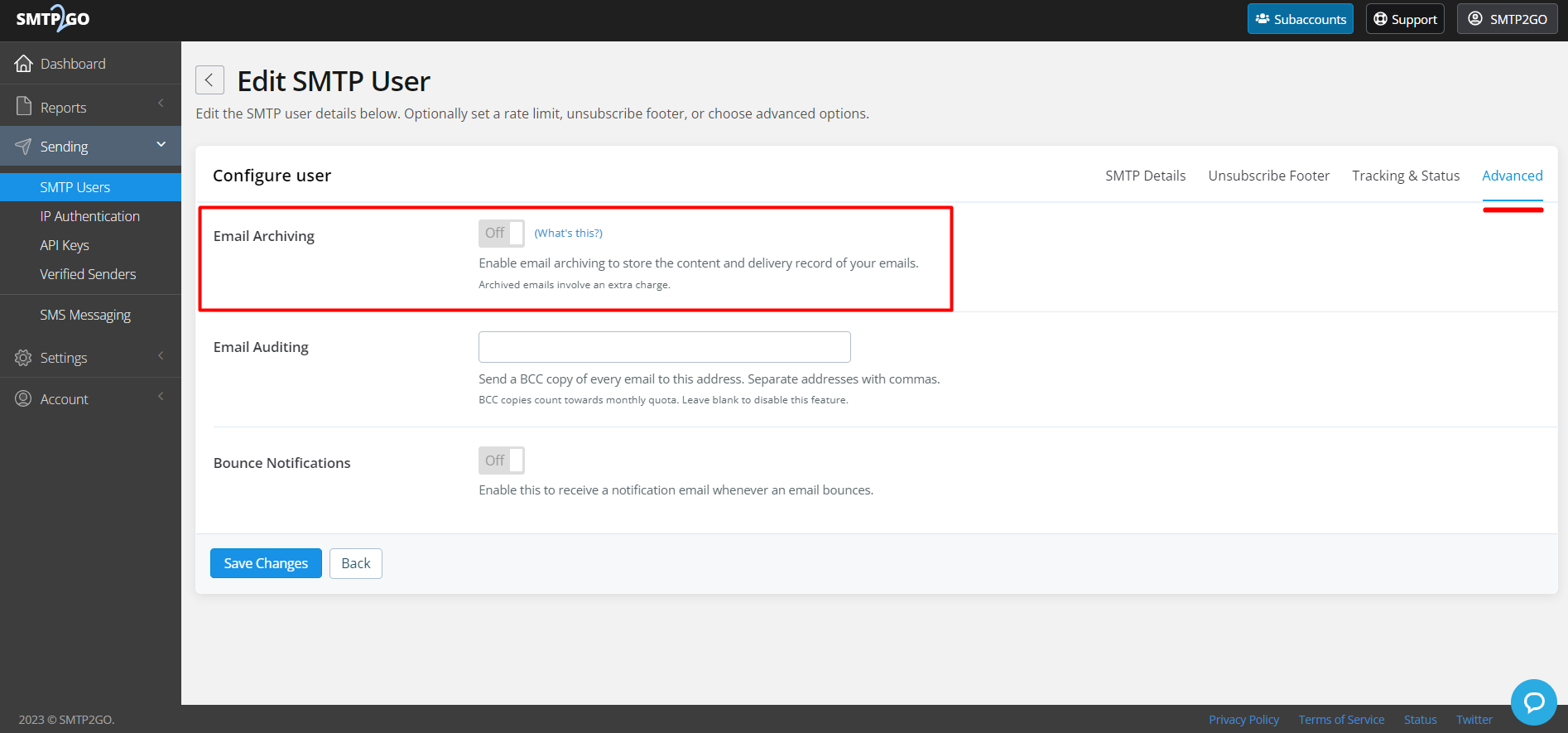 From the "Reports > Archives" page, full text searching can be conducted on the text & HTML body of an email, as well as an email's subject, sender email address and recipient email addresses. Archived emails will appear a few minutes after being sent.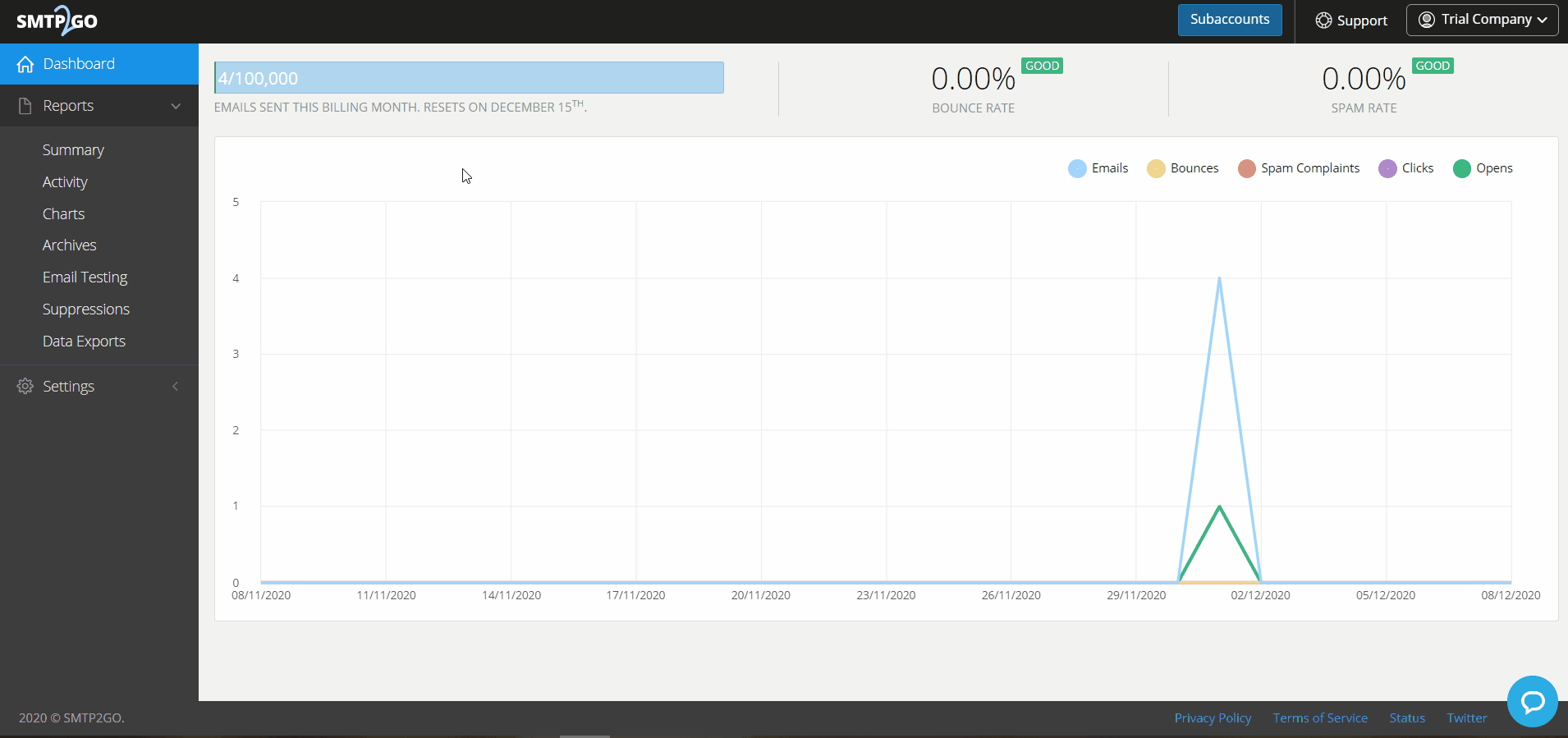 Archived emails can be exported and downloaded in various formats: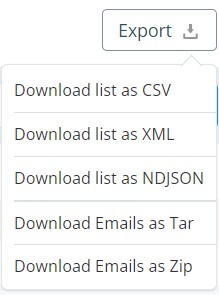 Adjusting Your Archiving Duration
If you wish to increase the length of time that your emails are archived, this can be done from the "Settings > Sending Options" page. You'll need to choose if you'd like your existing emails to have their archive duration increased. If so, you just need to pay the difference between the storage cost of your new duration versus your old duration (we'll advise you how much this is during the upgrade process). If you decrease the length of time your emails are archived, the new (shorter) duration will only apply to emails that are archived from that point in time onwards.
Rates
Incurred archiving charges are added to your account and billed at the end of your billing month.
Pricing for email archiving is shown on the "Sending Options > Archiving Duration" page in the SMTP2GO App.