Team Setup
To add a member to your organization or team, so they can access your SMTP2GO dashboard, visit the "Edit Team" section. You can locate this option by going to "Settings > Edit Team" or by hovering your cursor over the top-right corner of your screen where your name is displayed.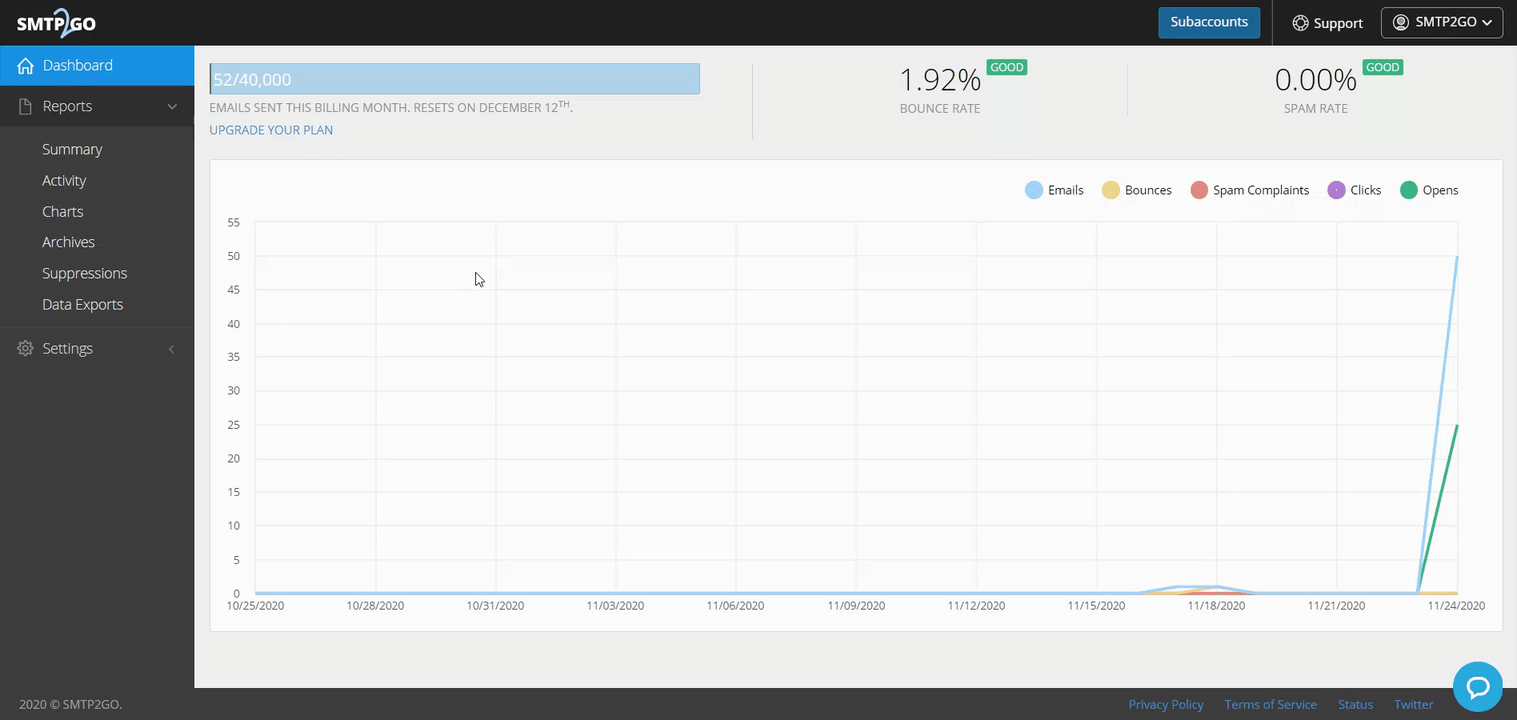 There are three permissions available for your team member prior to clicking the "Invite Team Member" button:
Owner

: Full dashboard access

Admin

: Full dashboard access (but no access to billing or plan management)

Reports

: Reports access only
The "Notifications" option can be enabled if the team member needs to receive account management emails, such as account usage and billing alerts.
An account's company name may also be updated under the "Edit Team" section by clicking the "Change Organization" button towards the bottom of the page.
To edit, remove, or enable 2FA (2 Factor Authentication), each team member must log in then click the down arrow next to a their email address on the right-hand side of the table (near the "2 Factor Auth" column). This cannot be done by the account owner, but by each team member individually.

If you would like to update the login email address for your account you will need to invite the new address with 'Owner' permissions and once verified you can remove the old address.