Open Tracking
Open tracking is enabled per SMTP User, authenticated IP address, or API key. To enable open tracking for an SMTP User, visit the "Sending > SMTP Users > Select your username > Tracking & Status > Open Tracking" section of your account's dashboard: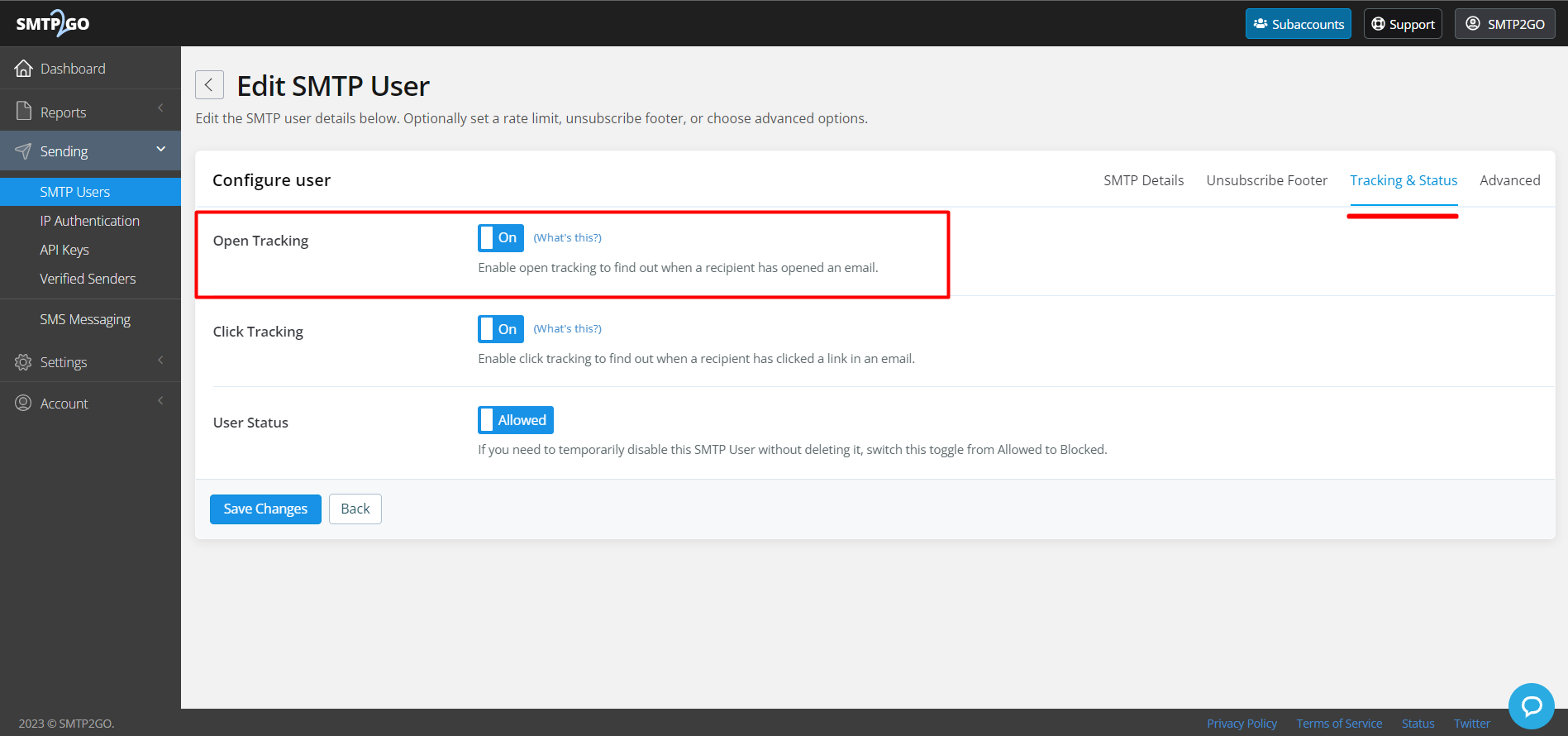 Once enabled, you'll then have the ability to see if an email was opened, as well as an estimate of how long it was opened, from the "Reports > Activity" section. This information can be viewed from the "Timeline" tab upon selecting the recipient address via the right-hand column. If an email is opened multiple times by the recipient then multiple 'Opened' events will be added to the timeline.

Open tracking is not available on plain text emails.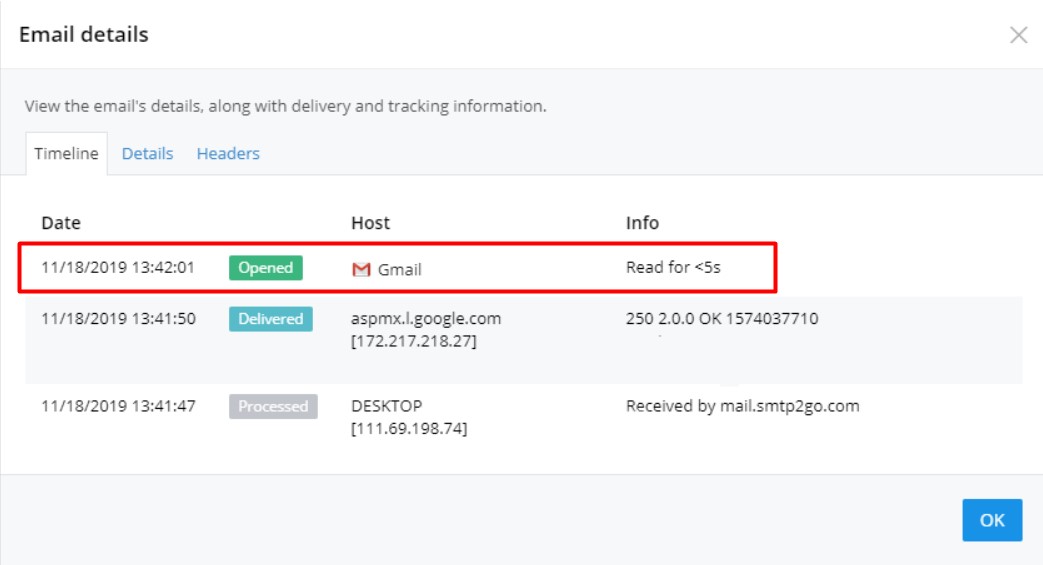 This data is also available through API requests, and Webhooks.