Open Tracking
SMTP2GO now offers an open tracking feature in all account types. It is enabled per SMTP user via the "Settings > Users" section of your account's dashboard: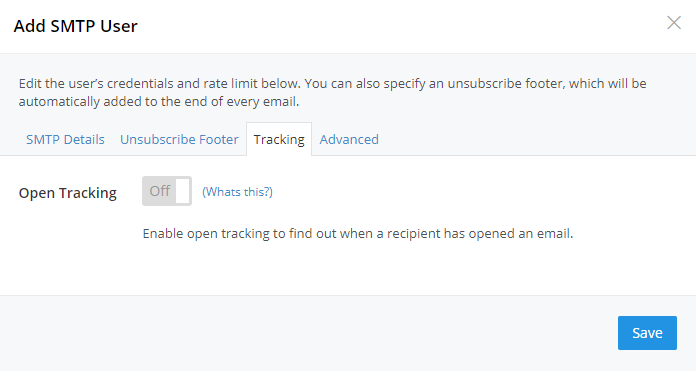 Once enabled, you'll then have the ability to see if an email was opened, as well as how long it was opened, from the "Reports > Email Details" section.
The little "eye" icon on the right-hand side of the report will quickly confirm this:

More information can be viewed from the "Tracking" tab upon selecting the recipient address via the right-hand column: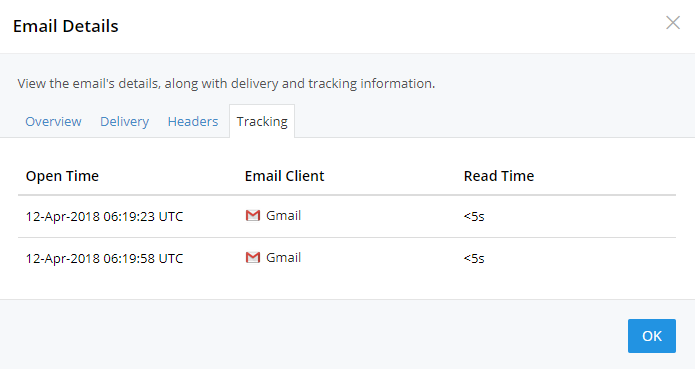 You can also see when an email is opened by viewing the "Activity" report. The email will be marked in the list as "Opened":
This data is also available through IP authentication, API requests, and Webhooks.