Email Overage
One of the many benefits of subscribing to a paid plan is email overage.

As long as there's a card on file, an account has the capacity to send up to three times its monthly limit for a small fee. This fee is collected at the end of each billing month when applicable.

Each plan has a tailored overage cost. To view your current plan or other available plan's overage costs, please navigate to the "Account > Change Plan" page of your dashboard.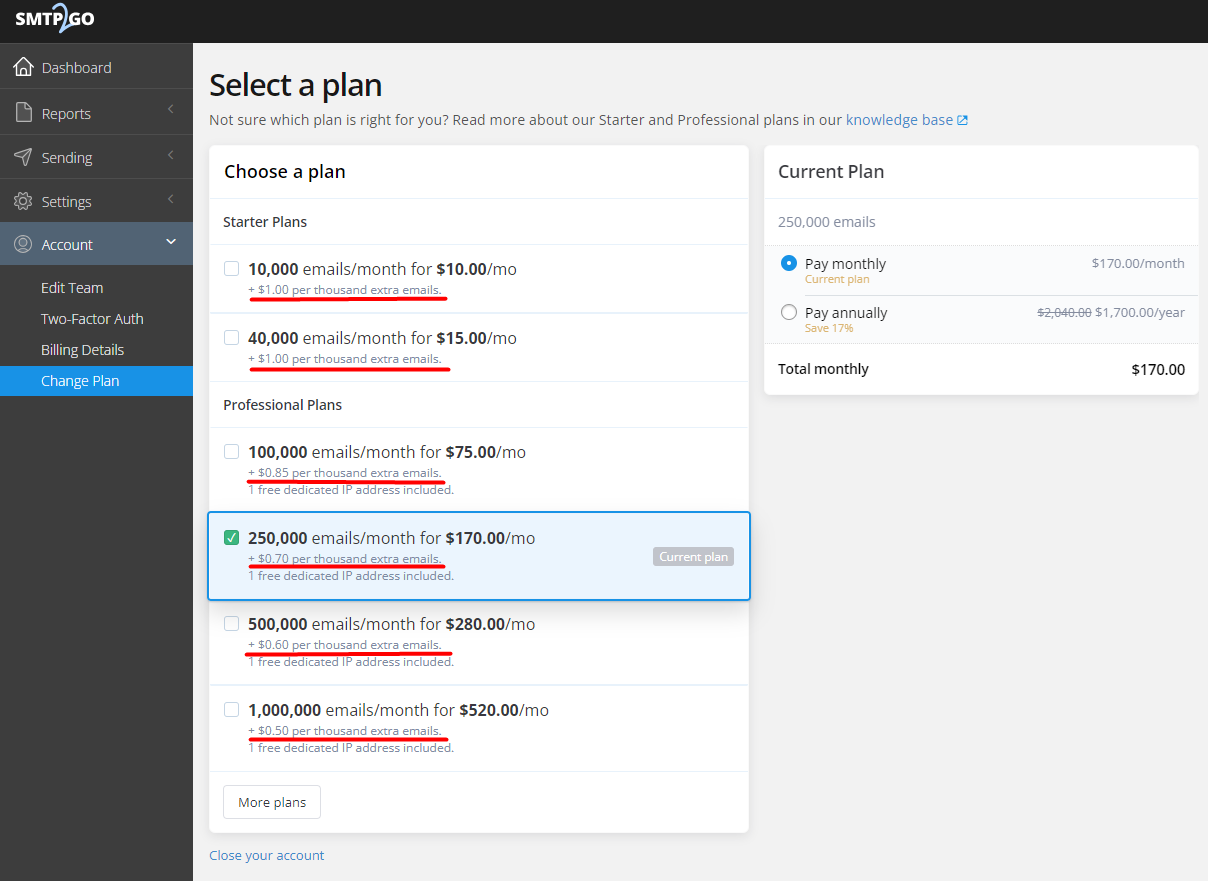 The overage cost is also included on the Pricing page for specific plans. If you have questions in regards to overage then please contact our support team.

Please note that accounts without a card on file (purchase orders/wire transfers) will be able to send over their plan's monthly limit. SMTP2GO would then invoice for overage costs once a certain limit is met or it will be added to the next plan renewal.
This does not apply to legacy subscriptions paying via purchase orders/wire transfers. If you would like to upgrade your account to allow overage, please reach out to our support team for assistance.