SMTP2GO Affiliate Program
The SMTP2GO Affiliate program provides an easy way to refer someone to our service with a simple affiliate link, giving you a recurring 20% commission for any referred accounts on paid subscriptions.

To become an affiliate, you will need to submit an application. While our team process your application and keeps you up-to-date via email, you will need to create a PartnerStack account to access the main dashboard. Note: PartnerStack manages our affiliate program.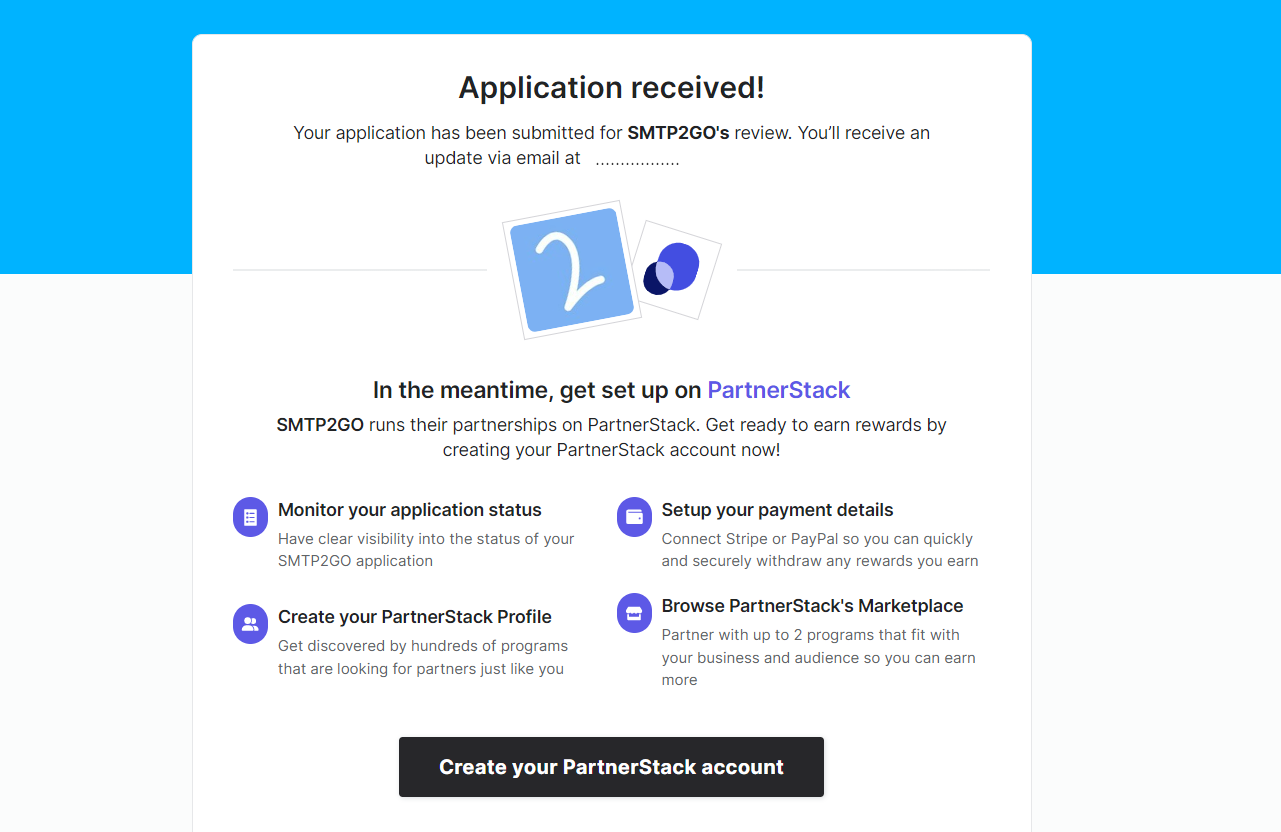 The main PartnerStack Dashboard: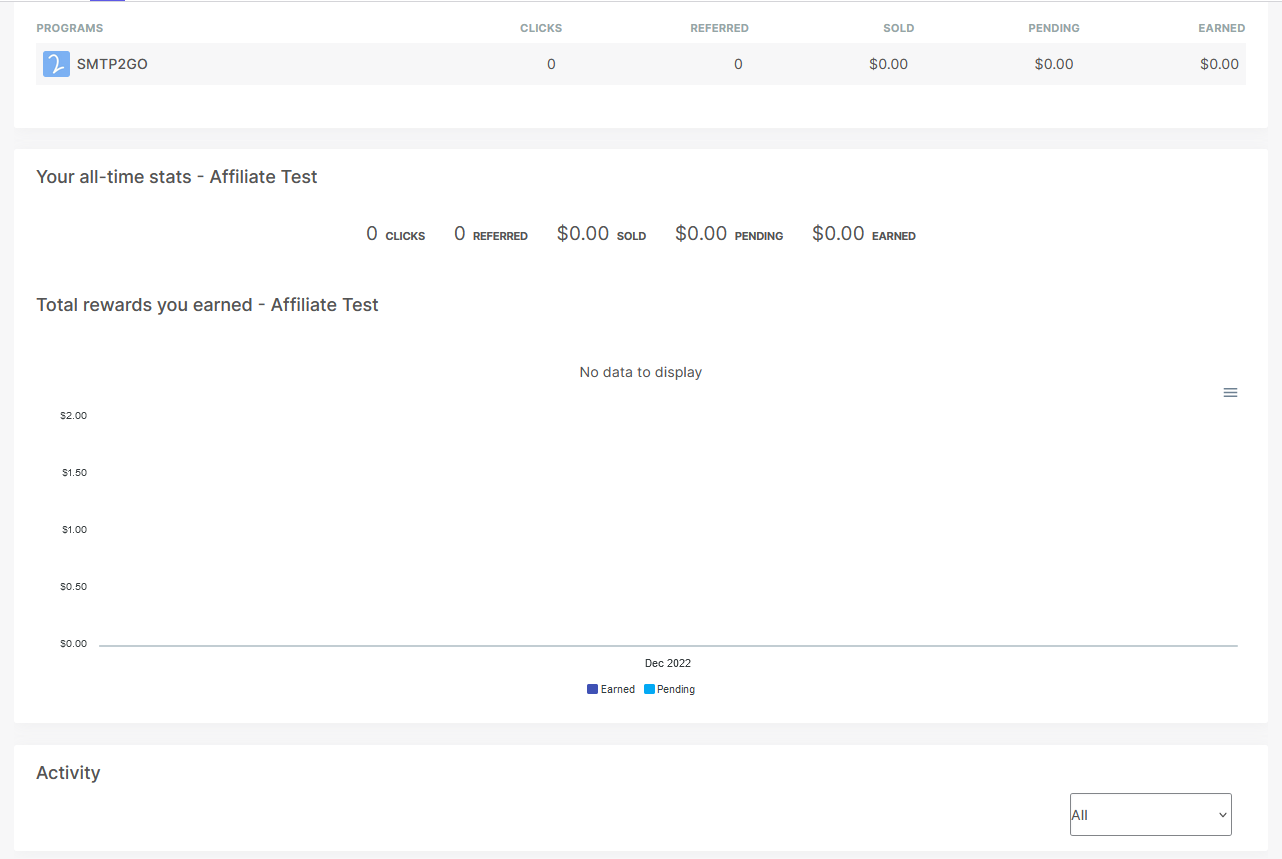 Once approved, when you click on 'SMTP2GO' under 'Programs' on your main PartnerStack dashboard, you will be able to get your affiliate link to begin sharing, gain access to resources and view statistics relating to your SMTP2GO affiliate.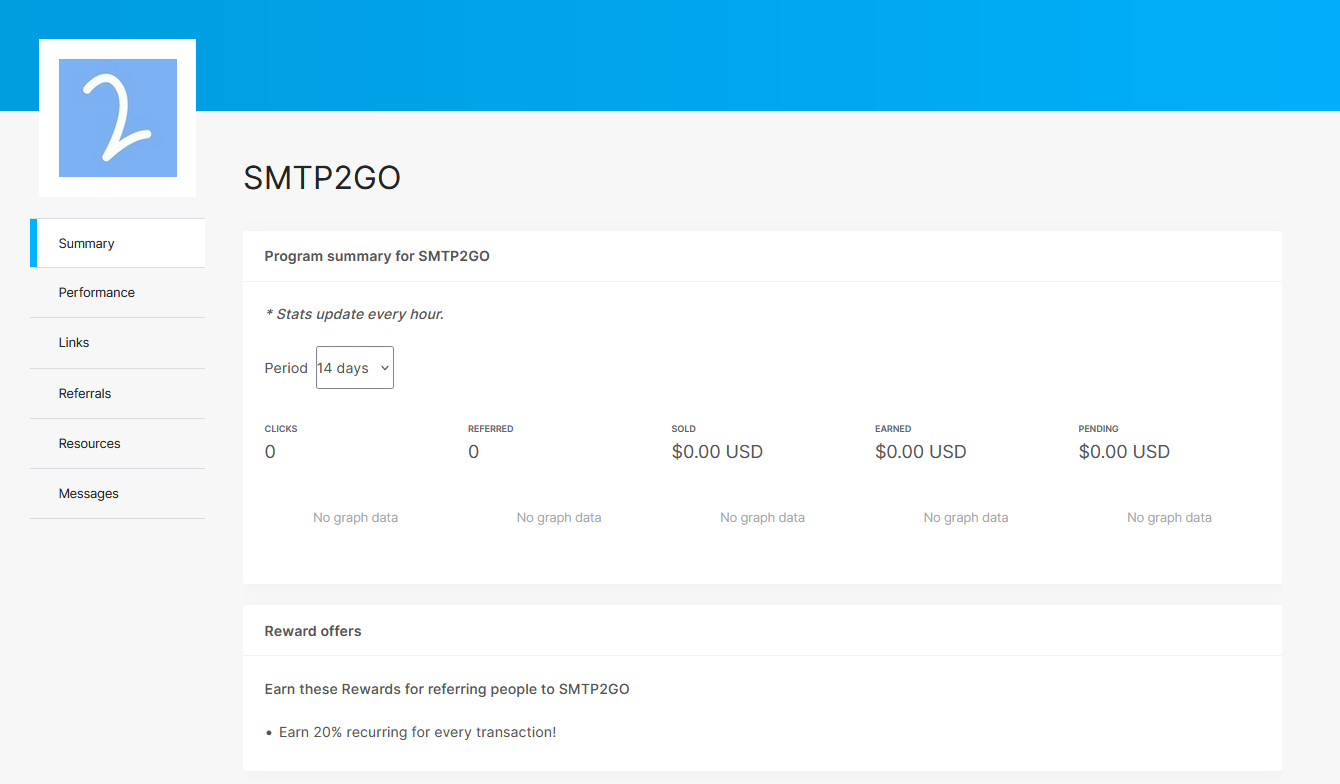 If you have questions or need assistance, please use the 'Messages' option when you are in the SMTP2GO section of your PartnerStack dashboard. This will contact our team who will respond as quickly as possible.


FAQ:

How do I keep track of my earnings?
Login to your PartnerStack account to view all statistics and information.
How do I get paid?
At the end of each month, your rewards are calculated and available for cash-out via PayPal or Stripe (alternative methods available for non-PayPal regions).
When do I get paid?
Payments are verified and paid-out the month after your commission is earned. For example, any commissions earned in February will be available March 16th.
What are the affiliate program terms?
During the signup process, you'll be asked to accept our affiliate program terms, which you can view in advance here.
How long do cookies last for?
We use cookies to track your referrals. The cookies last for 90 days after someone clicks on your link. If they click again, the 90 days starts again.