Change Password
This article covers the instructions to change the password associated with your account login/team member or an SMTP User's password.

If you're trapped at the login screen, click the "Forgot password" link to reset your password. You'll get an email from us with a one-time link you can use to create a new password.


Account login password (team member)

To change the login password from within the account, go to Account > Edit Team > click on your team member > enter your current password > go to the 'Password' tab and enter a new password then press 'Save'.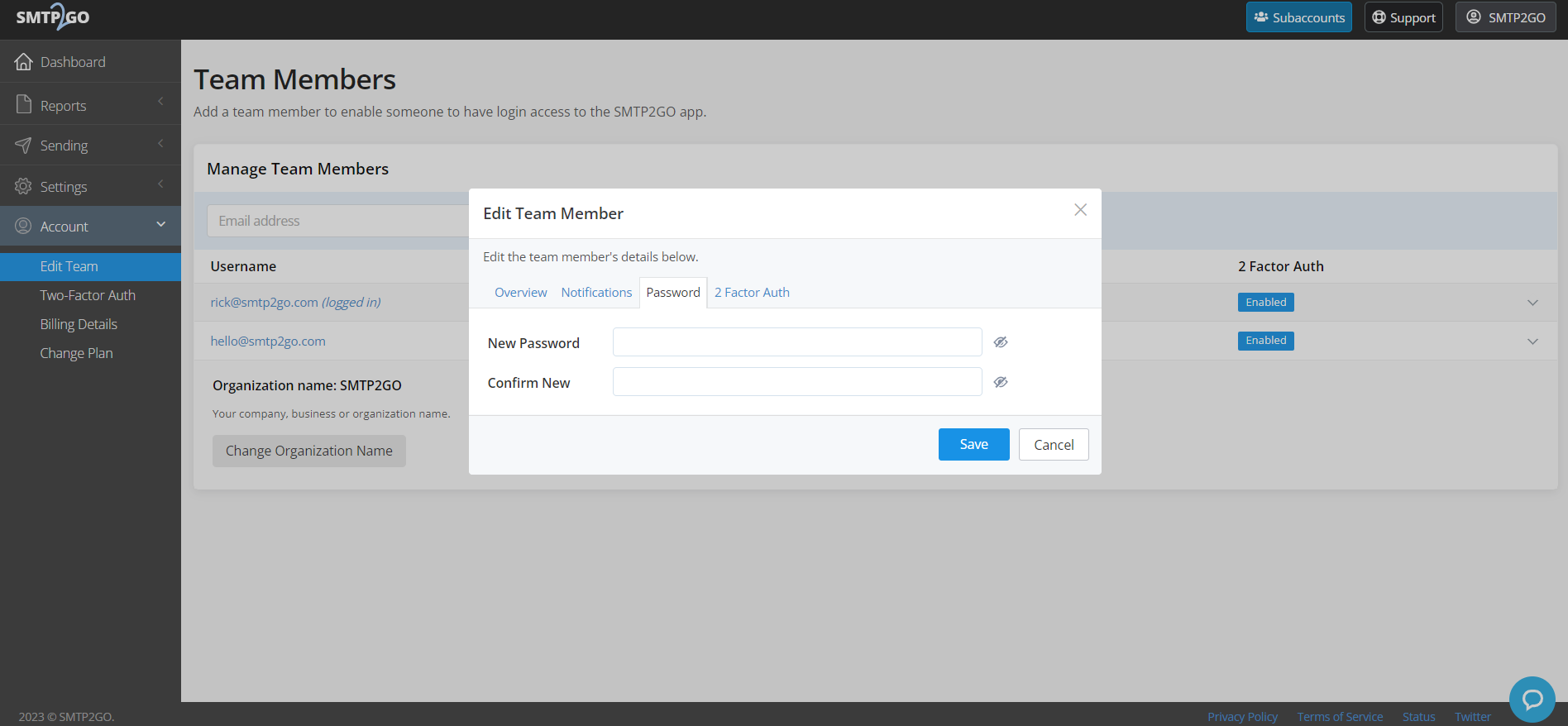 SMTP User password

To change an SMTP User's password you will need to navigate to the Sending > SMTP Users page > select the username > edit the password and then press 'Save Changes'.
Please note: if you change the password for an SMTP user then any software or devices using it will need to be updated.